Chemical Pharmaceutical Machinery Automatic Vial Filling and Sealing Machine
Product Detail
Product Tags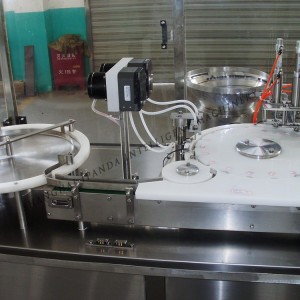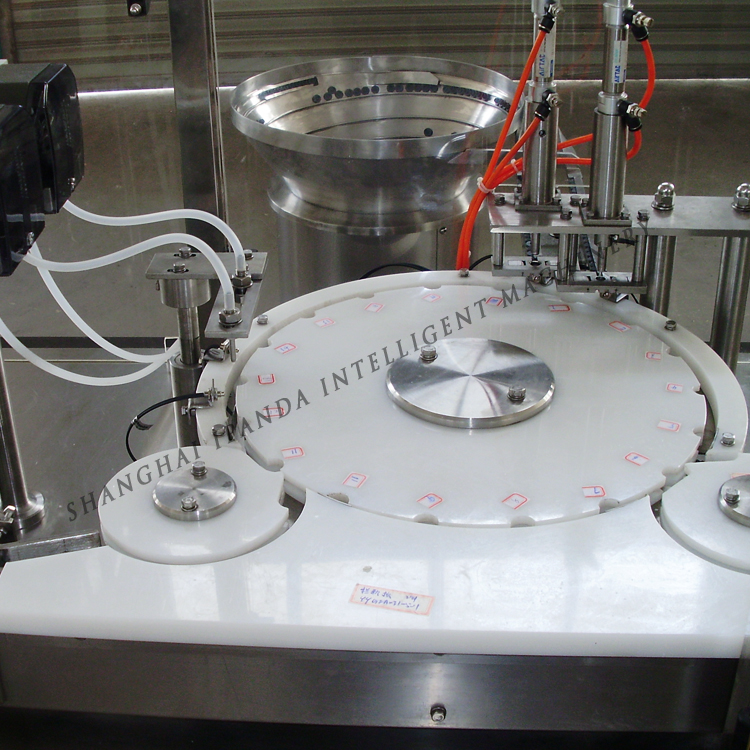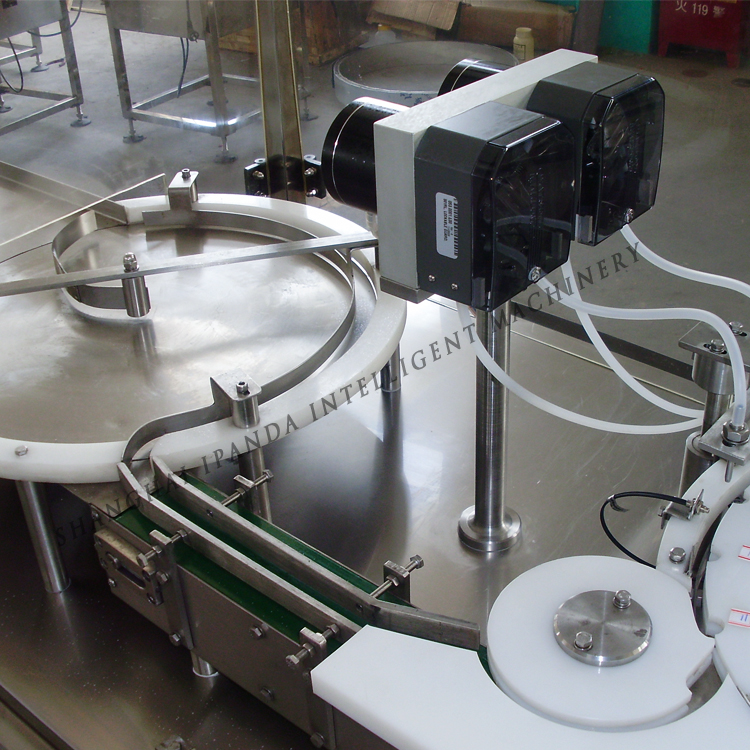 The vial filling production line is composed of ultrasonic bottle washing machine, dryer sterilizer, filling stoppering machine, and capping machine. It can complete spraying water, ultrasonic cleaning, flushing of inner and outer wall of bottle, preheating, drying and sterilization, heat source removing, cooling, bottle unscrambling, (nitrogen pre-filling), filling, (nitrogen post-filling), stopper unscrambling, stopper pressing, cap unscrambling, capping and other complex functions, realizing automatic production of the whole process. Each machine can be used separately, or in linkage line. The whole line is mainly used for filling of vial liquid injections and freeze-dried powder injections in pharmaceutical factories, it can also be applied to production of antibiotics, bio-pharmaceuticals, chemical pharmaceuticals, blood products etc.
Model
SHPD4
SHPD6
SHPD8
SHPD10
SHPD12
SHPD20
SHPD24
Applicable specifications
2~30ml vial bottles
Filling heads
4
6
8
10
12
20
24
Production capacity
50-100bts/min
80-150bts/min
100-200bts/min
150-300bts/min
200-400bts/min
250-500bts/min
300-600bts/min
Stoppling qualification rate
>=99%
Laminar air cleanliness
100 grade
Vacuum pumping speed
10m3/h
30m3/h
50m3/h
60m3/h
60m3/h
100m3/h
120m3/h
Power consumption
5kw
Power supply
220V/380V 50Hz
1.The vial filling sealing production line meets new GMP requirements, and the cleaning effect meets the new Pharmacopoeia standards and requirements.
2.The whole line can adopt straight-line layout or wall-to-wall L-shaped layout to reduce risk of cross-contamination and ensure aseptic level.
3.Applicable specification: 1ml-100ml vial (as per user's requirement)
4.Production Capacity: 1000-36000BPH
5.Number of filling head: 1-20, to be selected according to the output
6.Filling Accuracy of vial filling machine: ≤ ±1% (according to drug characteristics)
7.Choice of various filling pumps: glass pump, metal pump, peristaltic pump, ceramic pump;
8.Capping qualified rate: ≥99.9%
9.Compact and simple structure, occupies less area;
10.Stable product performance, easy and reliable operation, beautiful appearance;
11.High degree of automation, few operators required;
The incoming dry vial (sterilized and siliconised) are fed through the unscrambler and suitably guided on the moving delrin slat conveyor belt at the required speed of the correct placement below filling unit. The filling unit consists of Filling Head, Syringes & Nozzles which are used for liquid filling. The syringes are made of S.S. 316 construction and both, glass as well as S.S. syringes can be used. A Star Wheel is provided which holds the vial during filling operation. A sensor is provided.
1)This is filling pipes, it is high quality imported pipes.There are the valves on the pipe, it will suck liquid back after once filling. So filling nozzles will not leakage.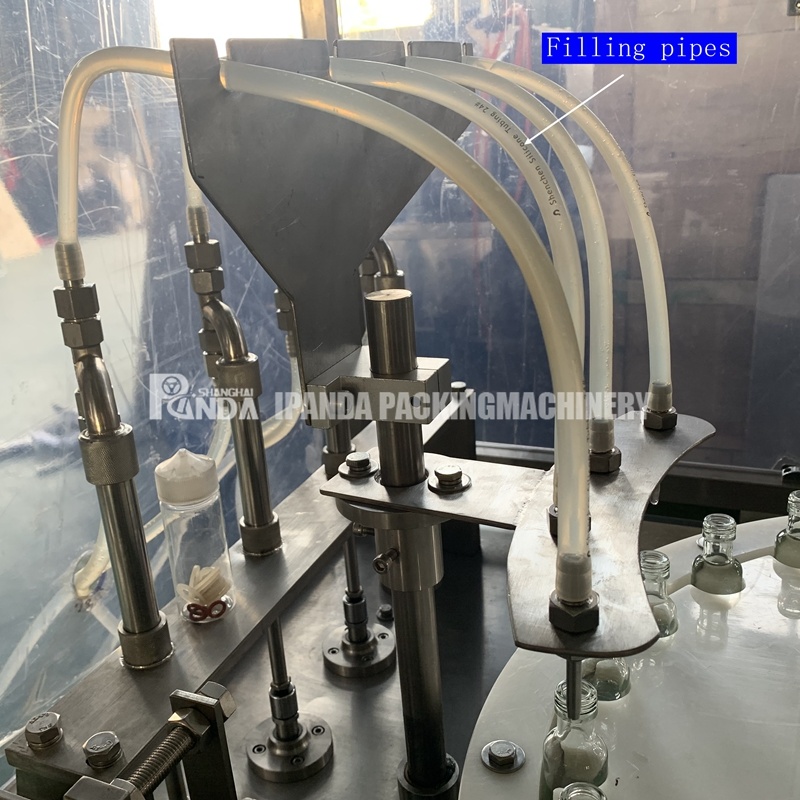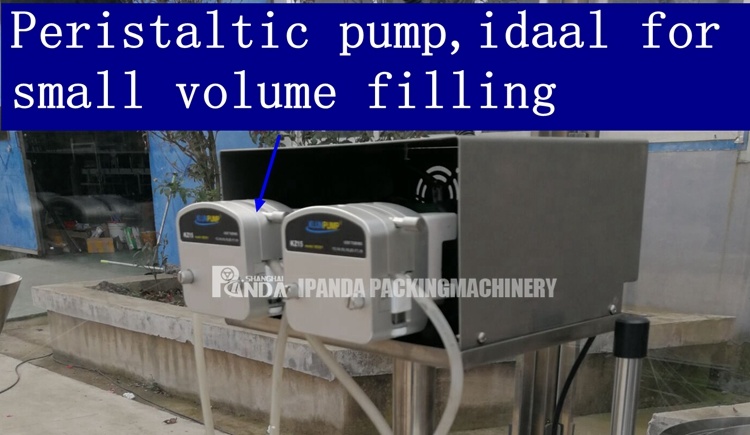 2) The multi roller structure of our peristaltic pump further improves the stability and non impact of filling and makes the liquid filling stable and not easy to blister. It is especially suitable for filling the liquid with high requirement.
3)This is aluminum Cap sealing head. It has three sealing roller. It will sealing Cap from four sides, so the sealed Cap is very tighten and beautiful. It will not damage Cap or leakage Cap.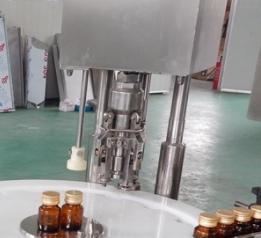 Shanghai iPanda Intelligent Machinery Co., Ltd. is committed to the equipment R&D, manufacture and trade of various types of packaging machinery. It is a high-tech enterprise integrating design, manufacture, trade , and R&D. The company's equipment R&D and manufacture team has more than 10 years of experience in the industry, accepting unique requirements from customers and providing various types of automatic or semi-automatic assembly lines for filling. Products are widely used in daily chemicals, medicine, petrochemical, foodstuff, beverage and other fields. Our products has a market in Europe, the United States and Southeast Asia, etc. won the new and old customers alike.
The talent team of Panda Intelligent Machinery gathers product experts, sales experts and after-sales service staffs, and upholds the business philosophy of "Good quality , Good service, Good prestige". We will continue to improve our own business level, expand our business scope, and strive to meet the needs of customers.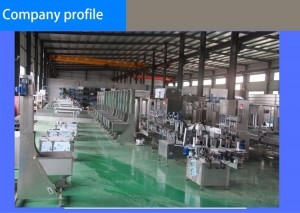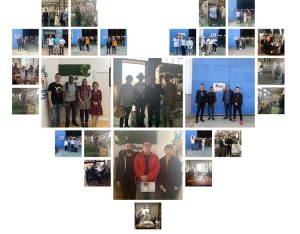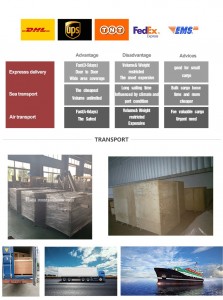 FAQ:
Q1: Are you factory or trading company?
A: We are factory.
Q2: Can you guarantee your quality?
A: Of course. We are the manufacture factory. More importantly, we put a high value on our reputation. Best quality is our
principle all the time. You can be assured on our production completely.
Q3: What should I do if we are not able to operate the machine when we receive it?
A: Operation manual and video demonstration sent along with the machine to give instructions. Besides, we have professional
after-sale group to customer 's site to solve any problems.
Q4: How could I get the spares on machines?
A:We will send extra sets of easy broken spares and accessories like O ring etc. Non-artificial damaged spares will be sent freely
and shipping free during 1 year's warranty.
---
---
Write your message here and send it to us